Grammar Check
Check your grammar, spelling & punctuation errors.
Issues
0

---
Issues found in your text will be displayed here.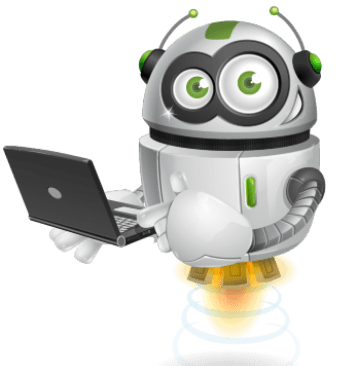 Grammar Check Online - Punctuation Checker
Grammar Check is an online punctuation checker tool. It works on English grammar, punctuation, spelling, style, typography, redundancy, semantics, sentence correction, and over 300 other types of English writing errors and grammatical errors.
Grammica grammar check has advanced machine learning algorithms that check your English grammar mistakes in real-time. It effectively works against error detection in the English language. It detects grammar, syntax errors, typos, double negatives, comma spaces, subject-verb cases, pronoun cases, misused words, semantics, typography, miscellaneous, style, punctuation, spelling, capitalization, and much more. Our machine learning algorithm assists you with suggestions for fixing these errors.
Grammica grammar check is a revolutionary intelligent software program that will help you improve your writing. With our machine learning algorithm, we identify most of the errors based on grammar rules. The majority of online grammar checking tools will only check spells and claim to perform grammar checks.
If you want to work in the corporate world, then your communication skills will be crucial. Non-native English speakers face difficulties when writing a blog post, email, thesis paper, or essay. When we write, we make common blunders in sentence structure, spelling, punctuation, and tense. If you want to convey your message, you must write an error-free article. Each word in English has a distinct meaning, and incorrect spellings manipulate the original meaning of the article.
Even if you are confident in your knowledge of grammar rules, grammar checking is a difficult task. Grammica grammar check is built with an Intelligence machine learning algorithm that detects grammar errors based on the syntax of grammar rules. We have over 2000 plus grammar rules in our database to help you check for grammar errors in your English.
Frequently Asked Questions
What is grammar Check all about?
Grammar Definition:
The syntax of the language is known as "Grammar". Grammar helps you with the formation of sentences and helps you to understand words in any language. It is the foundation of any language. If we understand the fundamentals of any language, we can easily use it.
Why is grammar important?
Grammar is an important factor in any language. Grammar skills are essential for bloggers, content writers, and students to compete and survive in a market that is increasingly dominated by the Internet. To convey your message properly, you must use language with proper grammar. If we are good at grammar, the message we send is very easy to understand. If you don't use proper grammar, you are likely misguiding the message you are trying to convey.
Why do we need a grammar check?
Grammar checking is an essential tool to gain the trust of your users. To communicate your message effectively, you must write content without grammar or spelling mistakes. Google will not rank a website that has poor quality content.
What is a grammar and punctuation checker?
Grammar Check is an intelligent software program that will help you identify misspelled words, spaces, commas, and grammar mistakes. Our grammar and sentence checker uses machine-learning algorithms to check for grammatical errors. Our database contains a large number of English grammar rules that can be used to correct spelling and grammar errors. We optimize for high speeds and secure your data with SSL encryption. We want to help you improve your writing skills and provide you with error-free articles.
How grammica works for grammar check?
Grammica offers a grammar and punctuation checker tool. It has a more comprehensive analysis algorithm that checks for grammar and spelling errors in real-time. It will take some time to analyze because our database contains over 2000 grammar rules that are applied to your text to identify errors. Our professional grammar checker will provide you with suggestions on how to fix that error.
How to use our grammar check?
It is a software application that has been specially designed to check grammar and sentence corrections. To use this tool, follow the steps listed below.
1. Open Grammar Check

2. Enter or paste your content into the box.

3. Once you paste the text, it starts analyzing your text.

4. Our special error detection mechanism run-on sentences.

5. Our spell checker will highlight any errors that indicate a different color.

6. Click on the error to get an idea of how to correct a sentence using the proper sentence structure.
Why Grammica is Best?
Best Spell Check
If you use a simple spelling checker, it will ignore some complex spelling errors because it does not consider the entire context of the content while processing. As a result, a misspelled word that is technically spelled correctly goes unnoticed. However, our grammaica grammar check will provide you with a more thorough grammar and spelling check. Our advanced contextual spelling check will ensure the right words are used in the content. This way you will prevent spelling mistakes and get the best possible results.
Best Grammar Check
Our professional and comprehensive grammar check will scan your content thoroughly. It will get you through all your grammar and spelling mistakes. If you are not a native writer, then Grammica is probably the best choice.
Students, professors, journalists, content writers, authors, bloggers, and editors around the world rely on our app to deliver the best content possible to their readers and their communities. You can use this free grammar check to identify errors in your writing and learn how to correct them, allowing you to improve your English skills.
What other services does Grammica offer?
We offer text-related tools including SpinBot, Paraphrasing Tools, Spell Check, Plagiarism Checker, Word Counter, and Proofreading for more advanced applications.
Instructions:

1. Type the following text or copy and paste your content into the box.

2. Once you enter the text, it will begin to scan your text.

3. If a mistake is found, then the text is highlighted in different colors.

4. Click on the highlighted text to see all available corrections.

5. Select and apply correct grammar checks and spell check suggestions.
Features:

1. Our Grammar Checker is Highly Secure and optimized for high speed.

2. No Registration and No Signup Required.

3. Forever and Always Free, with Unlimited Spell Check and Grammar Checking.

4. No additional software installation is required.

5. Grammica supports all types of modern browsers.